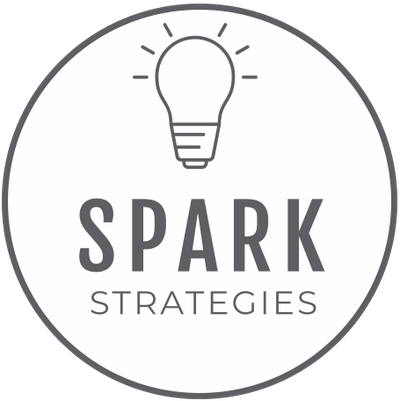 Spark Strategies is not the expert in what you do. Your craft, your product, or your services are
your
expertise. We are experts in helping the right audience find you and your expertise. That's all that we do.
Building Brands
A brand is a reputation that a company holds about its work and people. We build brands. You do your work, and we work to make you known.
We help businesses develop core messaging, brand beliefs, and clear goals. This work allows genuine and effective marketing to take hold. We absolutely build out a brand's aesthetic, social media presence, websites, print marketing, copywriting, and general marketing practices. But it all begins at the brand. We help you concisely articulate what you believe about your work, your clients, and their needs.
We want to help you build your brand.
Remodeling Brands
In business, as in life, things change. The scope of your work changes, your office moves to a new location, you offer entirely different services, your staffing changes, or new ownership comes in to take over the business, and the brand suffers.
We ensure that your brand maintains its integrity through any possible transition. We help develop and execute communication strategies aimed at client confidence, internal clarity, and staffing increases. As we help through these twists and turns in business, we also maintain every aspect of a building brand: emails, websites, social media, print, and messaging across multiple channels.
Boosting Brands
And for your business that has a clear brand and maintains a high level of execution, Spark works to boost your brand recognition, and ultimately your revenue, through competitor analysis, and audits of all existing marketing to determine what's working and what isn't.
We want you to succeed more today than you did yesterday, and we always will.