Have you ever just wondered who was actually taking in the content that you're making? Who sees what you post? Who cares about what you put up on social media?
A recent report came out that discussed just that, and as a branding strategist that listens to what audiences are moved or irked by, and what business want to be truly known for, it was fascinating...
I'm so tired of...
I hear it daily. You're tried of all the political posts. America is so divided. The news is biased. Media is misleading. Everyone seems to have the same complaint about the content made available for us to consume.
But wait. Look at this quick infographic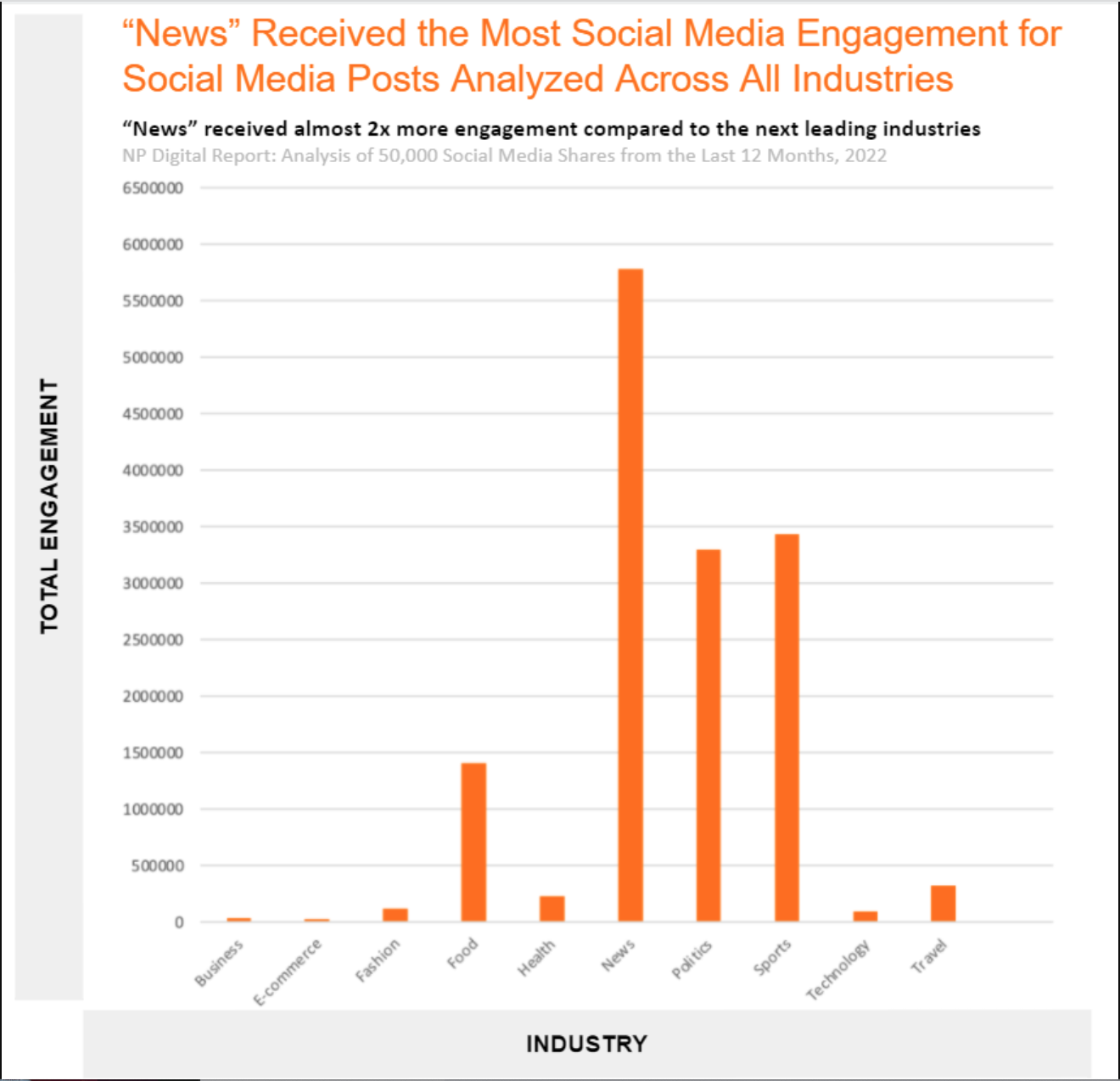 According to digital strategist Neil Patel, we overwhelmingly consume News, Sports, & Politics on social media. So what does this mean when you're posting about your work, the things you make, or when you are trying to position yourself as an influencer or expert? And an even better question might be to ask why we complain about the content that we readily consume so much of!?
Strategy Over Sameness
I'm not ever going to tell you to turn political in your posts. Unless you are completely certain that your buying audiences are 100% partisan, political posts alienate. But we can learn a few elements of strategy from how most news and political content is shared.
Short form blog - Most political content that we consume is 500 words or less. And most of the longer form blogs never break 2,000 words. So write clearly, concisely, and give the reader something to do with what they've learned.
Direct - Political writing assumes some things about its readers. It assumes awareness of issues, country of origin, etc. And since it assumes the audience is already along for the rider, political writers don't waste time and space with intros and warn-up content.
Fact heavy - People read the news to be told information. People read political blogs to be told what someone else believes or how they have behaved in certain situations. Statistics back up statement, and backlinking to sources for longer form content offer up further intellectual verification.
So you can employ a similar strategy yourself! Write briefly, be clear and direct, and whether you are expressing opinion, persuasion, or industry expertise, back it up with real data.
Create Content Not Recipes
I despise looking recipes up online. As a friend once joked, "I want to know how to make the soup. I don't care that it was a cold winter's day in 1886 Minnesota, where your one-legged great great grandpa once made a joke about turnips..." Just give me the damn recipe!
But there's a method to that madness. For food blogging, all of that useless narrative serves as search engine optimization and keyword targeting for all of our Google searches. That way, when you want a quiche, but grew up calling it egg pie so you search for egg pie --- you find the quiche recipe!
Things are a little different for business owners, industry experts, and influencers trying to communicate to existing audiences and reach new prospective clients. But the lessons can still carry over.
Avoid unnecessarily slimming your content, but just know that people read shorter blogs.
Speak clearly to your audiences. Unless you work as a florist, save the flowery language for poetry.
And when it doubt, prove your expertise and usefulness with data to back up your claims and offers to solve problems.
It Goes Like This
At Spark, we work diligently to learn the pain points of our clients. We want to know the industries you represent and the challenges of marketing that exist in that industry. And we want cost-effective solutions that help you get to your goals.
In 2021, every single client increased their revenue. The same was true in 2020. So during a global pandemic, and staring into the premise of an economic, our clients make money.
Simple. Short. Facts.
So no matter who is reading your posts, write to them with these smart steps and win!